There are so many things that go into building an outdoor play area and I'm not gonna lie, it's not easy. However, it is worth it because you get to see your kids explore, build, create, and generally enjoy the outdoors.
In this post, we're going to be looking at some key factors that every parent should consider when building an outdoor play area for their kids. These factors will make a huge difference in your children's' experience playing outside so it is important to read through this post thoroughly.
Let's begin!
1.Safety
Safety should be the number one concern when building an outdoor play area. As parents, there will be times when we're not there to constantly supervise our kids. That's why it's important to create these safe spaces where our kids can safely enjoy their play time.
So, the first question you should always ask yourself is 'How safe is my kids' play area?' Always check on the safety of the equipment you're using in your play space as well as the safety of the general design of your play area.
To keep things short, avoid all safety hazards that will cause harm to your kids including old and outdated equipment.
Related Product
2.Fencing
You always need to monitor and manage designated play areas and having a fence is the best way to do so. Basically, a fence ensures that the kids remain restricted in a safe area away from strangers, stray animals and cars.
A fence also gives your kids privacy as they play so they'll be more comfortable in their play area.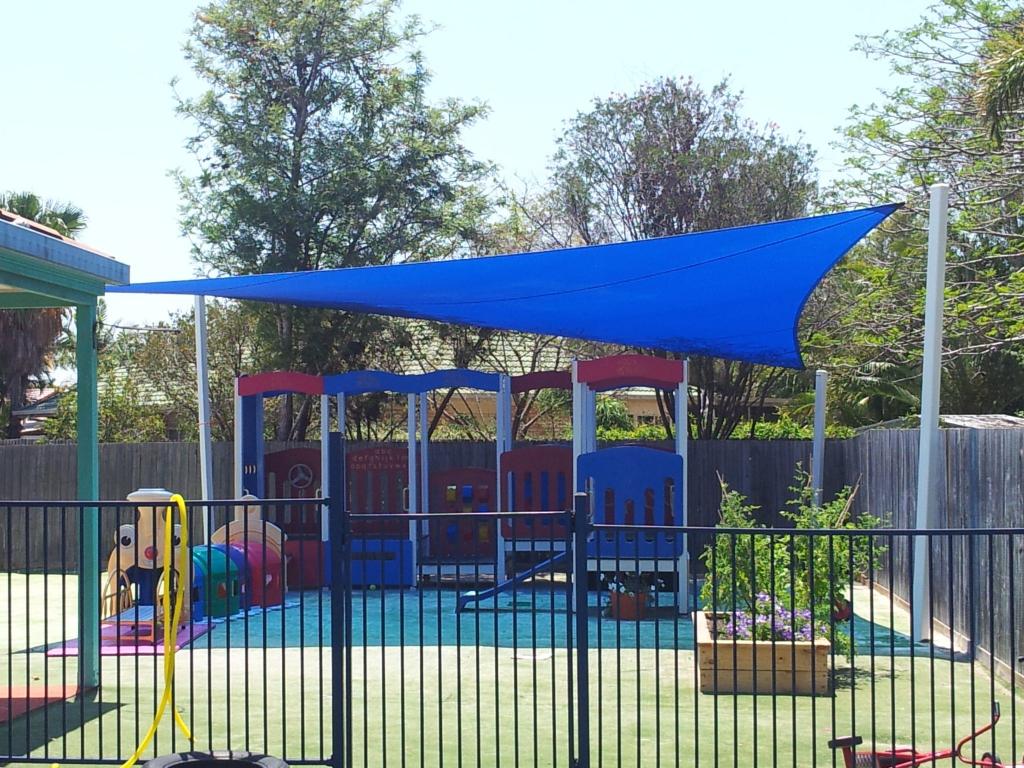 3. Location
Location is also key when designing your outdoor play area. So, where is the best place to put your outdoor play area? Ideally, you should look for a level ground that will make it much easier for you to build. The size of your selected location should fit all the required playground sets. The motive is to accommodate all the needs of your little ones.
Also, look for ground that has good drainage so you can avoid unnecessary flooding when it rains. Rocks and tree stumps, as well as pieces of glass or metal, should also be removed.
Another thing that should influence your choice of location is the sun. You want your kids to be protected from direct sunlight especially during summer. That's why you should look for shady spots in your backyard.
4.Surfacing
To ensure safety of the children, all areas of your play space should be properly surfaced. There are so many playground surface ideas that you can choose from. However, you should choose a surface that won't injure the kids when they take a tumble.
Materials such as sand, rubber mulch, and wood chips are soft enough to absorb falls, unlike grass and the ground.
Related product: BalanceFrom Kid's Puzzle Exercise Play Mat
Read also: What Is The Best Ground Cover for a Playground
5. Natural Elements
Your kids need to interact with natural elements as they're playing outside because it will help them appreciate nature more. Your play area should be able to blend seamlessly with the surrounding elements.
A great idea would be to incorporate some plants in their play space and give them the task of watering them everyday. This will actually give the kids a sense of responsibility as they will take care of the plants and watch them grow.
6. Shade
When planning your play space, be sure that there are places for sun and shade. Your kids should be able to enjoy time in the sun but they should also have shade to protect themselves from too much heat.
If there are no trees to provide natural shading, you may need to put up a canopy.
Related product:Quick Shade Go Hybrid Sun Protection Pop-Up
7.Design
Your play area design should promote safe, accessible, and quality play. It should allow enough space for your kids to move around so they don't get injured as they're playing. Basically, you want to design a playable space when building an outdoor play area so your kids will be more comfortable going outside.
8. Maintenance
Generally speaking, your play space will experience wear and tear over time. Therefore, ensure that you maintain your play area so that the little ones don't get hurt while playing or they don't experience any kind of injury.
If you have any outdated equipment, you need to get rid of it or upgrade it to meet the required standards. You also want to maintain the aesthetic appearance of your play area so your backyard won't look like a mess.
9. Facilities.
In my play area, I have an outdoor bathroom that my kids can use instead of constantly running to the house. This helps them to fully enjoy their play without any interruptions. Your kids should have easy access to facilities like bathrooms when they're playing.