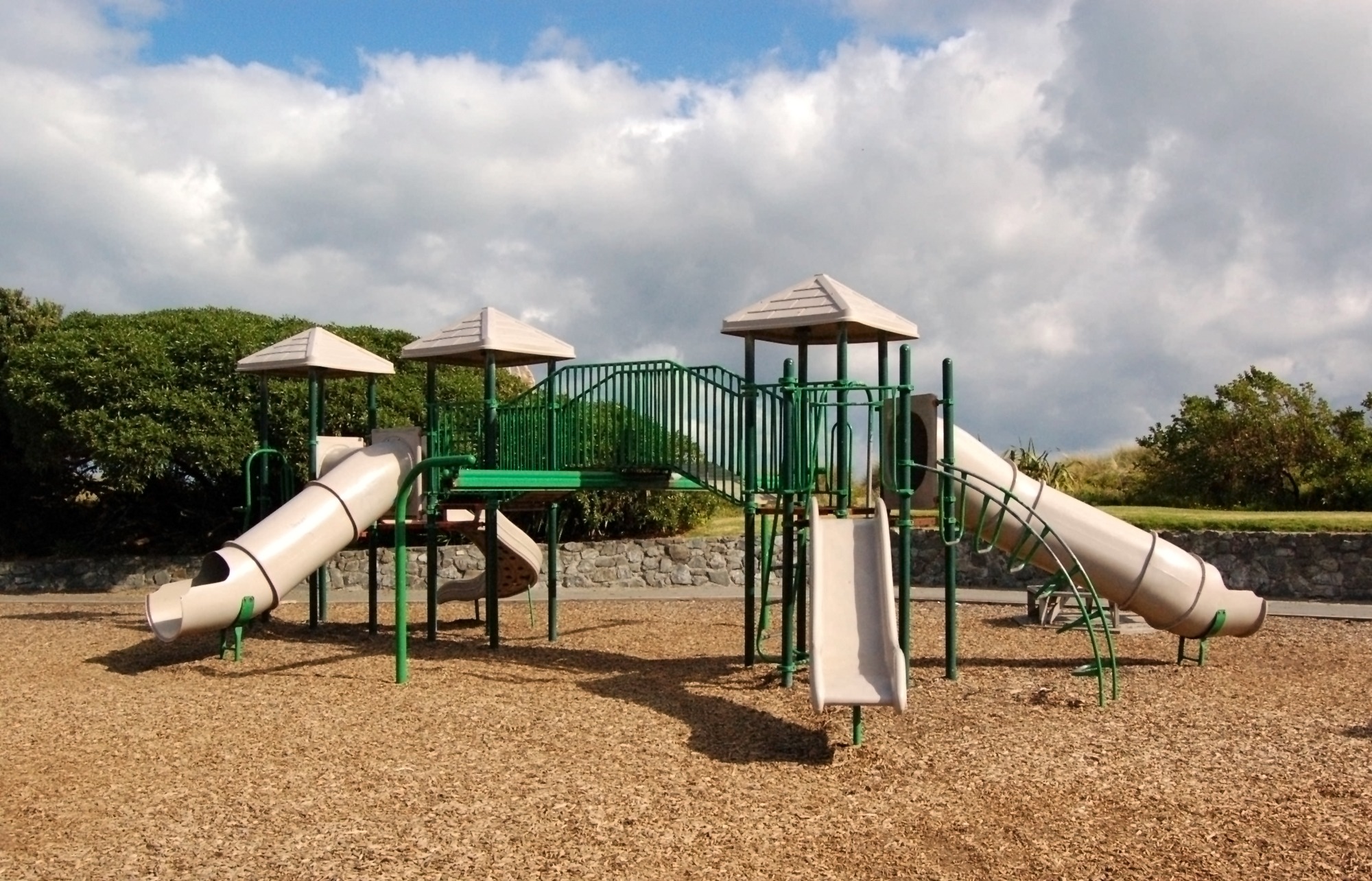 Adding a playground to your backyard is a great idea because it's a place for your kids to exercise and socialize with other kids. However, a primary concern that most parents, including myself, have when building a playground is safety. That's why we want to know what is the best playground ground cover material for the backyard playground. Other than safety, the playground ground cover should fit in with the overall design of the backyard.
Focusing on Safety First
Safety is one of the most important, if not the most important, features of any children's play area. Therefore, it should be given first priority. Your playground should be situated on a flat surface to avoid any injuries. On top of that, the area should be fenced to keep your kids in one area. These are just some of the safety measures you should take, but I will do a more in-depth post on playground safety later on.
Choosing a Ground Cover for Your Playground or Play Area
The playground ground cover that you choose should be;
Affordable
Accessible
Safe
Visually appealing
Low maintenance
Which Is The Best Playground Ground Cover Material?
1. Pea Gravel
This is a common playground ground cover that you'll see in most parking areas and playgrounds. The pea gravel is a cheap playground ground cover and it helps to limit weed growth. On top of that, it's very low maintenance compared to other ground covers.
Cons
The downside to this playground ground cover is that it may hide potential safety hazards like broken glass which could easily injure your child. Also, gravel, in general, is a great choking hazard therefore it's not really safe for your kids.
So, let's recap. The pea gravel is a great choice if you're looking for affordability and attractiveness. However, there are some safety concerns that you should consider before installing it in your kids' play area.
2. Rubber Mulch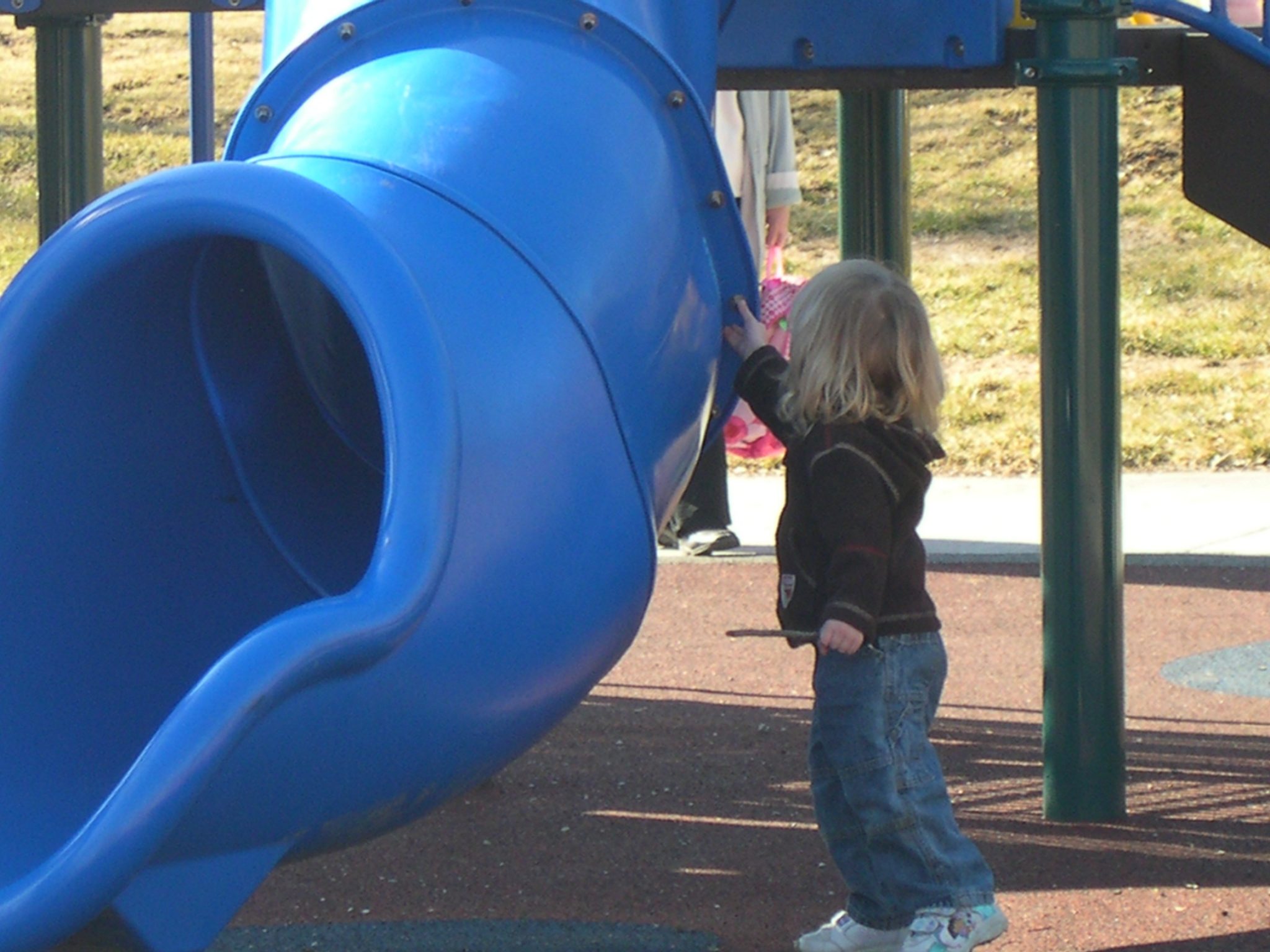 The shredded rubber mulch provides a nice cushion when children fall. This reduces the possibility of your kids sustaining an injury when they take a tumble. Like the pea gravel, the rubber mulch limits weed growth. The top things that make this one of the best playground ground covers are its affordability, low maintenance, and attractiveness.
Cons
After some time, the rubber mulch tends to get dirty so you need to replace it often. Another thing is that it tends to escape your play area border so it might get dragged into the house as the children come in from playing.
Recap
The rubber mulch is a bit more expensive than some other play area ground cover options, but it's worth it because it provides a softer landing surface for the kids.
Our Choice: KIDWISE Swing Set Playground Rubber Mulch
Loose fill rubber surfacing is rated for almost twice the fall height when compared to other loose fill materials.
Rubber Mulch provides a clean area of play than wood chips, and gives children a splinter free surface for play.
Contains some nylon threads and is 99.9%steel free. Made of recycled rubber, and available in a wide variety of colors.
Each Pallet will cover approximately 300 SF 3 inches deep. Comply with ASTM 1292.99 guidelines for safety surfacing guidelines.
Shipped via curbside, liftgate freight delivery – valid phone number required for delivery appointment (typically a 4 hour window)
3. Natural Grass
Most homeowners go for this ground cover because it gives the playground a more natural look. However, there are more disadvantages than advantages to using natural grass.
First, it's incredibly high maintenance. You have to fertilize it, weed it, mow it, and water it constantly for it to maintain the natural green color. If you live in drought-prone areas, it can be a challenge to keep the grass green.
On top of that, natural grass is very slippery when wet so it is a safety hazard.
4. Artificial Grass
This is the best alternative to natural grass you'll ever find. The best thing about it is that it's low maintenance meaning you won't have to weed it, fertilize it, or water it.
With artificial grass cover, you have the lush look of natural grass without the safety hazards that come with having natural grass. That's because they don't get slippery when wet and they provide a softer cushion for landing. The main disadvantage is that it has higher upfront costs.
Recap
Although it's more expensive to install initially, the artificial ground cover is safer for the kids and it saves on water.
Our Choice: GOLDEN MOON Artificial Grass Turf Tile
You will received 6 pieces of 1'x1′ interlocking grass deck tiles, total 6 sq ft. Grass info: 1.5 inch pile height, looks like real grass! Back info: PP with lock-in system.
Top quality grass deck tiles. Very durable with low maintenance and no need for mowing.
GOLDEN MOON grass deck tiles are able to provide instant beauty to your yard, deck, balcony, patio or rooftop. Its lush and soft features attract kids and pets a lot. Besides, its great drainage system makes it is very easy to be cleaned.
High quality
Please refer to the installation diagram to assemble the grass deck tile. There is no adhesive or tools needed. Please keep the grass piles in the same direction to achieve the best effect
6. Play Sand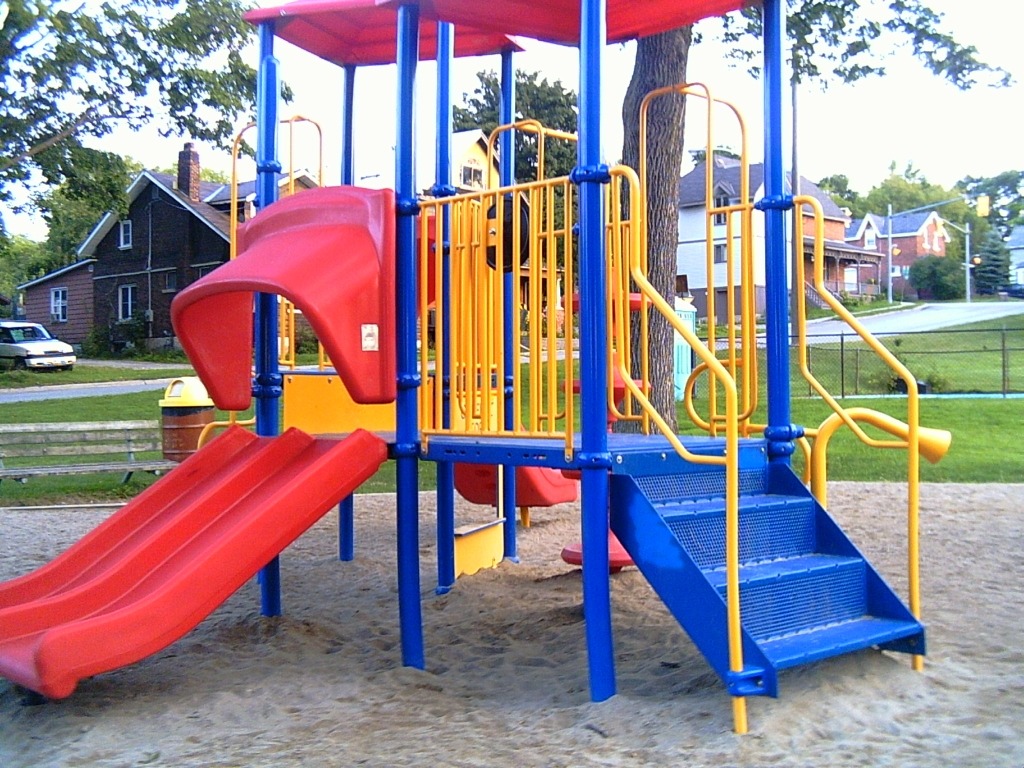 Sand is another common playground ground cover that's popular thanks to its affordability. Another good thing about sand is that it's able to absorb falls.
Cons
Sand can hide hazardous items like broken glass which can easily cause injury to your kids. On top of that, it's a choking hazard. Sand can also get into your kids' clothes as they play and it may also be dragged outside of play area borders and into your house.
7. Wood Chips and Mulch
Wood chips and mulch are more expensive than sand or pea gravel so they're not ideal if you're looking for a cheap playground ground cover. Although they are attractive, wood chips and mulch are not the best playground ground covers.
Why?
First, they present a choking hazard because they can be swallowed by kids. On top of that, they are known to hide hazardous objects like broken glass which can cause injury. Finally, although they are visually attractive now, they tend to lose their color after some time.
8. Engineered Wood Fiber (EWF)
This is one of the most expensive playground ground cover options available. Generally, it's more expensive than wood chips, mulch, sand, pea gravel or natural grass. However, the great thing about this ground cover, which makes up for its price, is that it provides a springy cushion for falls. On top of that, it is slip-resistant.
Bottom line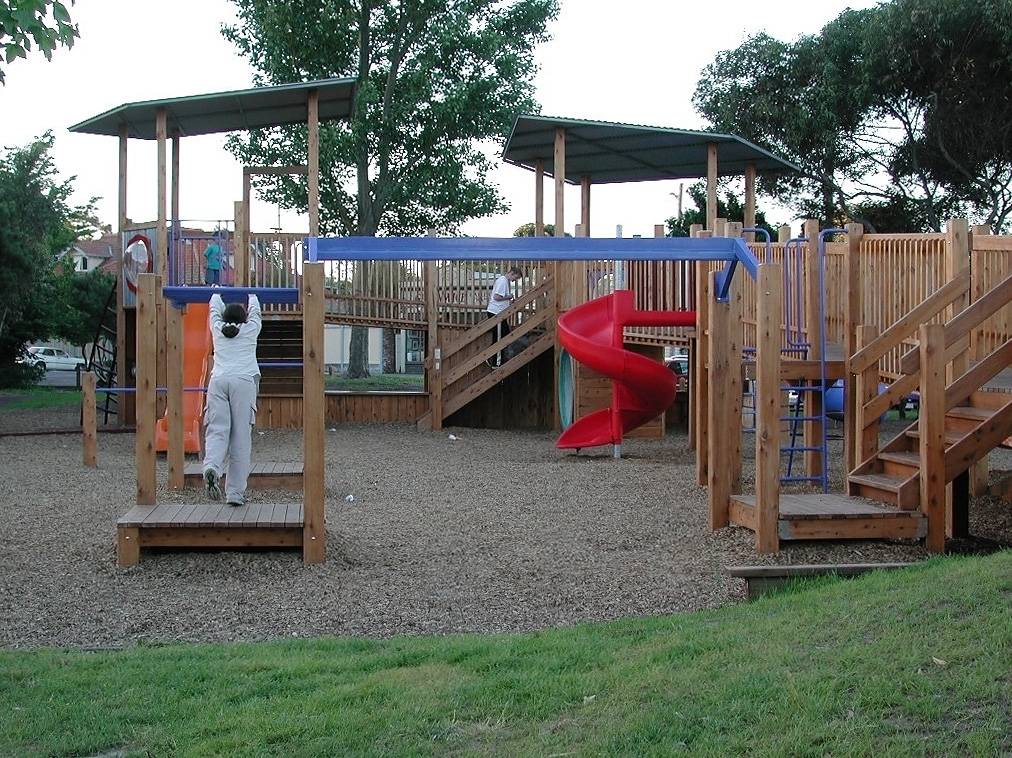 Which of these options do you think is the best playground ground cover for your play area? Let us know in the comments below!